Interspeaker Cable
K-Stream is a high-performance interspeaker cable to complement KEF's wireless HiFi speakers such as LS50 Wireless II and LS60 Wireless. Created by Chord Company for KEF, its award-winning high-performance cable technology ensures the high-resolution data transfer between the primary and secondary speakers. K-Stream is now upgraded to 8 metres long, 2 metres above the previous version to provide greater flexibility when it comes to speaker placement.
High-performance Cat 6 ethernet
K-Stream delivers pristine transmission of data between the primary and secondary speakers thanks to its premium specification, which includes high-speed oxygen free conductors, low-loss low-density polyethylene insulation, individually shielded conductor pairs and 24ct. gold-plated signal contacts. Plus, its RJ45 connectors boast a non-compression strain relief system for improved reliability.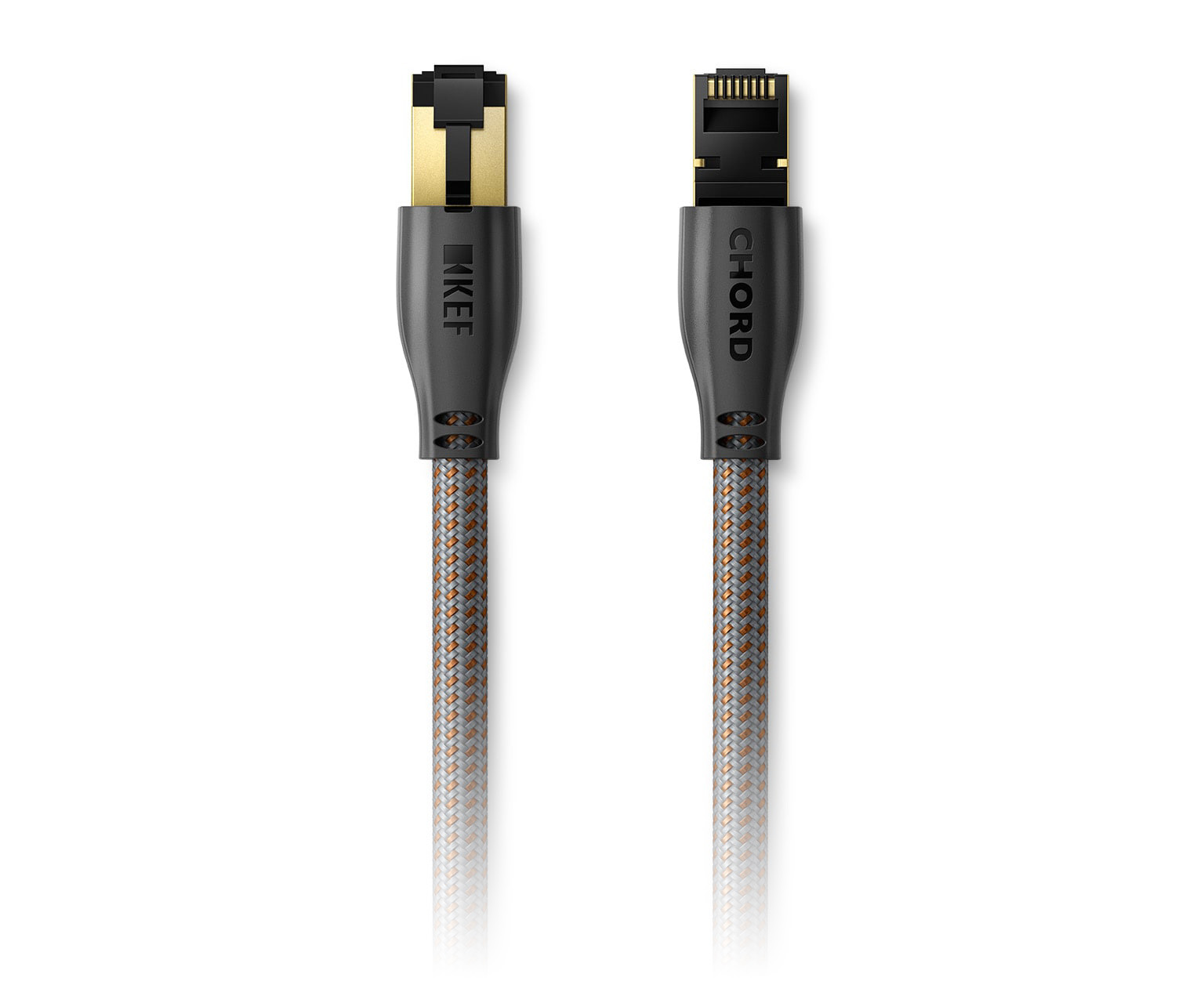 Flexibility and style
As well as being a high-resolution and high-performance cable, K-Stream is 8 metres long, more than double of the cable supplied with LS50 Wireless II, which makes it ideal for creating a wider soundstage or for use in installations. K-Stream is available in two finishes: Titanium with Copper and White with Copper.
The Details
---
FEATURES
•  High speed oxygen-free copper conductors
•  Individually shielded, twisted conductor pairs plus overall shield
•  Low-loss low density polyethylene insulation
•  24ct. gold-plated signal contacts
•  Over-moulded plug surround
•  Non-compression strain relief system
•  Available in two finishes
---
SPECIFICATIONS
Standard
Category 6A cable (Cat 6A)
---
Please visit our
Product Support
page for more details. KEF reserves the right, in line with continuing research and development, to amend or change specifications. E&OE.